Mini Pixel
A downloadable tool for Windows
A Simple Editor for Tiny Graphics
Mini Pixel aims to be a tiny pixel art editor which is accessible and fun to use. It is inspired by classic pixel art editors such as Window 2000's Paint, IDraw3 and Graphics Gale. Mini Pixel doesn't want to overwhelm you with features and lets you embrace its constraints to simply focus on your art.
Features
Streamlined and easy to use
Tiny install size of less than 2 MB
Loads and saves standard PNG files
Infinite undo/redo stack
Load files by dropping them onto the canvas
Flexible crop tool also lets you enlarge your canvas
8-bit indexed mode with custom palettes
Issue tracker and source code
Comments
Log in with itch.io to leave a comment.
Would love to try this on macOS :)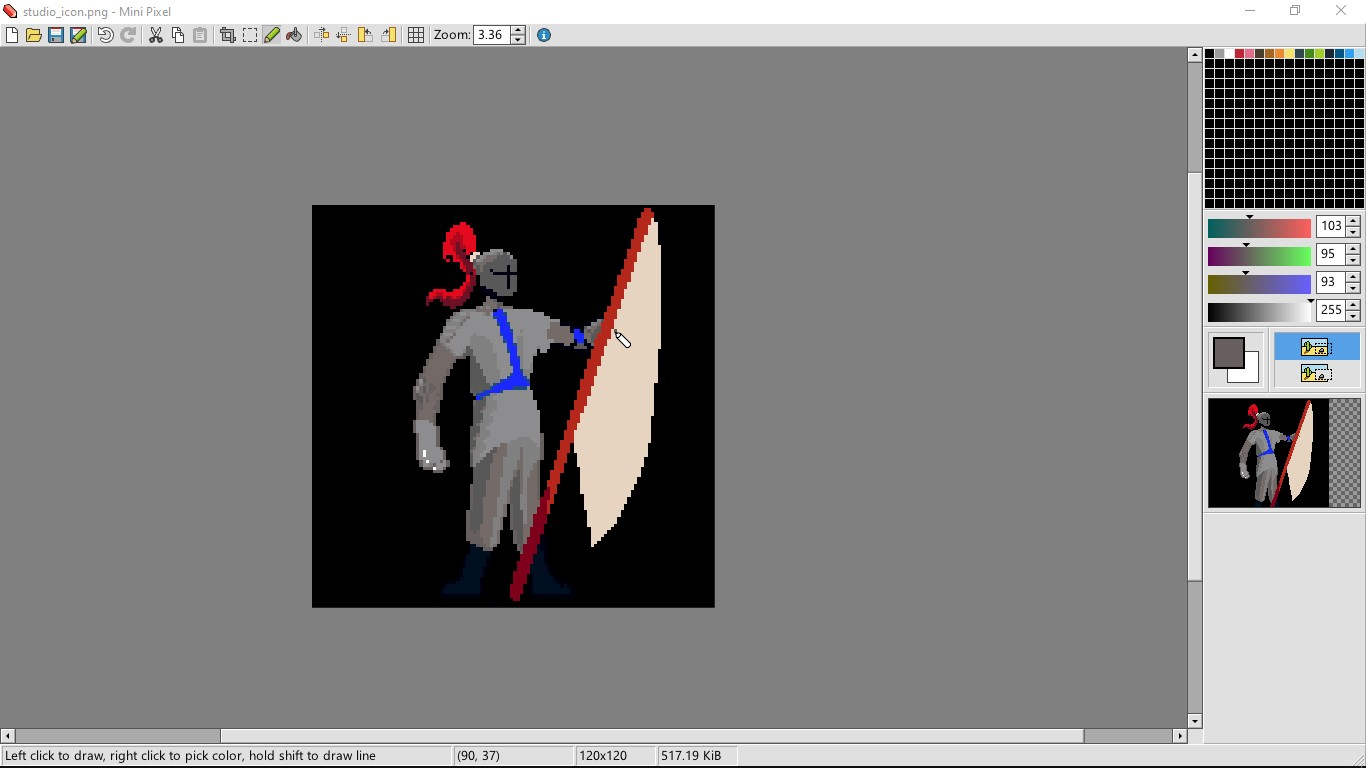 First, awesome tool , this was what I was looking for.
The only issue that I had is actually for bigger resolution works, shapes and the capacity of change the pencil size are really necessary.
The ui is awesome, simple and easy to understand,
Thank you! This is so cool! :D I made a GitHub issue for your request: https://github.com/fabioarnold/MiniPixel/issues/32
For now you can try holding shift to draw lines and alternate between pen und bucket by pressing N and B if that is any help to speed things up... I understand having different brushes will be really helpful when sketching or working on large pieces.
Looking forward to seeing your work! :)